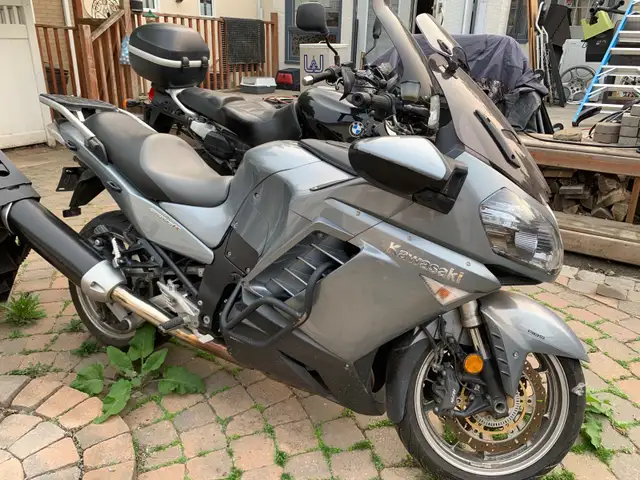 All scores are out of 5 maximum. For more information check out our GLOSSARY.
This 2008 Kawasaki Concours ABS comes with 80,000 km on the odometer but looks in decent shape from the single photo. It comes with several notable features such as an electric windscreen, newly installed Penske rear shock, a new Sargent seat, ABS, Canyon crash bars, new bag liners, and a RAM mount. If the bike's mechanical condition is as well-maintained as stated, it could serve as a solid choice. Remember, the relatively high mileage means it's important to ensure everything is in good working order.
Map location based on Postal Code on original KIJIJI listing. Contact seller here for confirmation:
Fred's Overall Rating Score. For more info on our scoring, check out our GLOSSARY.