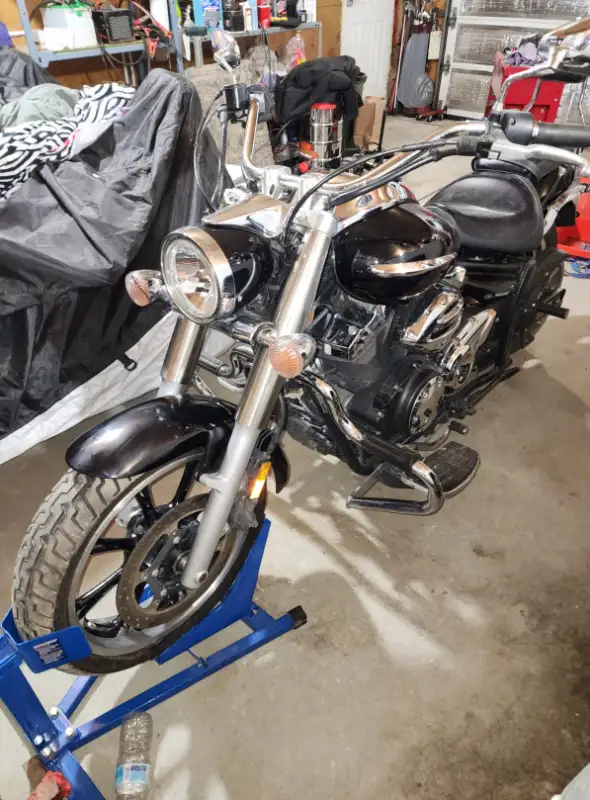 All scores are out of 5 maximum. For more information check out our GLOSSARY.
This 2009 Yamaha 950 V-Star has noted recent maintenance, including new front and rear tires, new rear brakes, new plugs, a headlight upgrade, LED rear light, and a fresh oil change. Its overall condition appears to be in good shape and is a fair option for a budget ride.
Map location based on Postal Code on original KIJIJI listing. Contact seller here for confirmation:
Fred's Overall Rating Score. For more info on our scoring, check out our GLOSSARY.