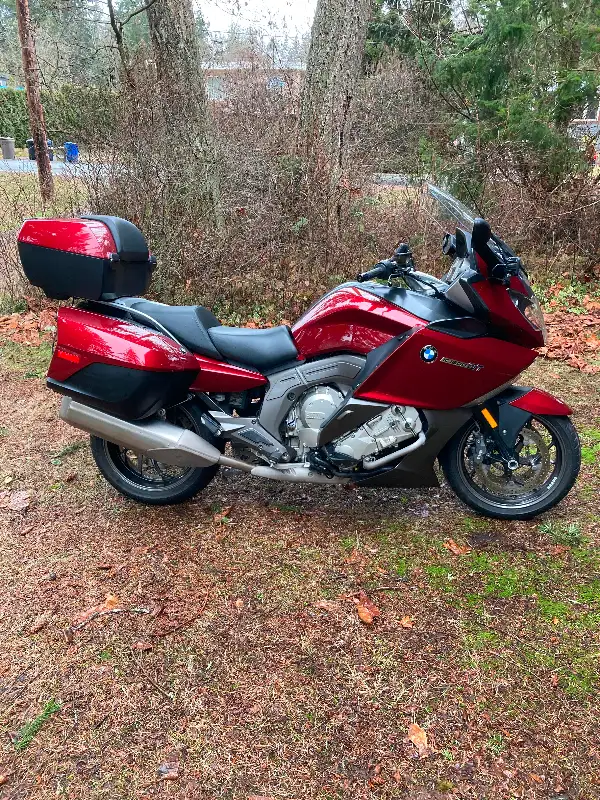 All scores are out of 5 maximum. For more information check out our GLOSSARY.
This 2012 BMW K1600GT, with a bit higher mileage of 61,000km, seems to have been well taken care of, as seen from the pictures provided in the listing. The bike boasts a plethora of features such as heated grips and seats, cruise control, electronic suspension adjustment, power windshield, tire pressure monitor, ABS, traction control, three driving modes, an alarm system, and luggage central locking. There are also a number of added accessories such as AltRider engine guards, a BMW top box, Garmin GPS, Denali running lights with a Cansmart controller, and inner bags for the side cases. The tires are reported to have only covered 4,000km, and the bike has been stored in a heated garage and is fully serviced, according to the seller. As with any used bike, particularly those with higher mileage, it's crucial for potential buyers to inspect the bike in person to verify these details and to ensure it fits their requirements and expectations.
Map location based on Postal Code on original KIJIJI listing. Contact seller here for confirmation:
Fred's Overall Rating Score. For more info on our scoring, check out our GLOSSARY.