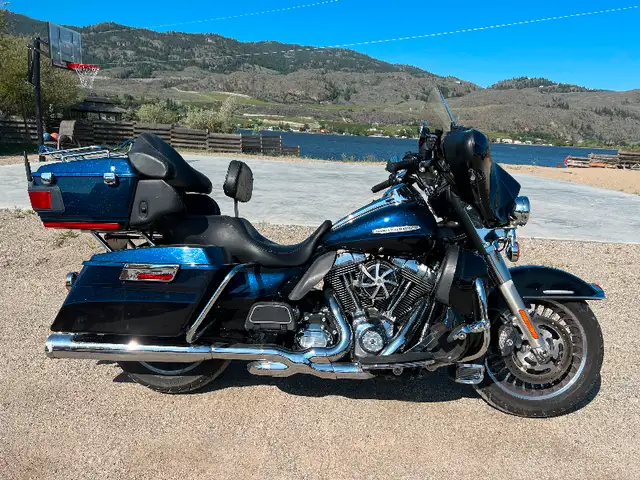 All scores are out of 5 maximum. For more information check out our GLOSSARY.
This 2012 Harley Davidson Ultra Classic Limited could be a suitable choice for someone in search of a top-tier touring bike. Despite its higher mileage of 76,000km, it boasts a number of upgrades, including a Stage 3 Screaming Eagle tuner and Vance & Hines true duals. The seller mentions added comfort features like a driver backrest and a trailer hitch. There is also recent service from 2022 claimed by the seller, including new brake pads for both front and rear, a stater, regulator, battery, as well as a new stereo and speakers. As with any used bike, especially one with higher mileage, a thorough personal inspection is always recommended to confirm these details and to ensure it meets your expectations.
Map location based on Postal Code on original KIJIJI listing. Contact seller here for confirmation:
Fred's Overall Rating Score. For more info on our scoring, check out our GLOSSARY.