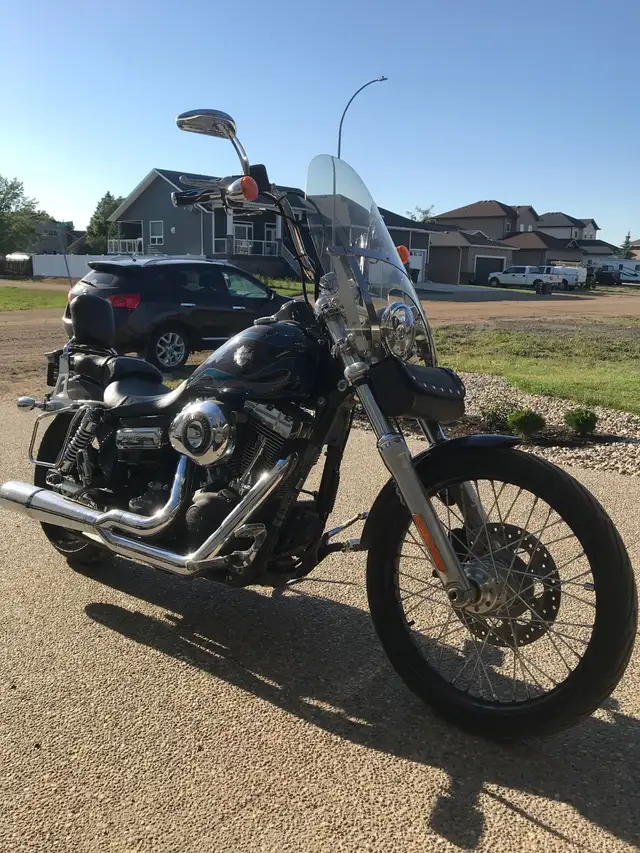 All scores are out of 5 maximum. For more information check out our GLOSSARY.
The 2012 Harley Davidson Dyna Wide Glide on offer seems to be well-equipped, featuring a Vance and Hines pro pipe, quick-detach windshield and backrest, saddlebags, and 10" mini ape handlebars. With 49,000 kilometers on the clock, the motorcycle is priced fair at $9,900. The photos suggest the bike is in good condition, but it's always recommended to carry out a thorough inspection to ensure the vehicle's mechanical health and condition are up to par.
Map location based on Postal Code on original KIJIJI listing. Contact seller here for confirmation:
Fred's Overall Rating Score. For more info on our scoring, check out our GLOSSARY.