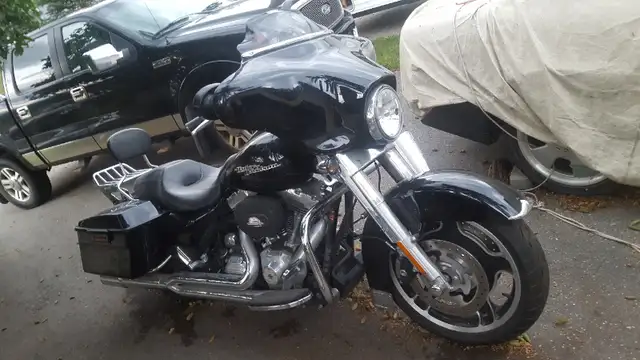 All scores are out of 5 maximum. For more information check out our GLOSSARY.
This 2013 Harley Davidson Street Glide appears to be in good condition from the photos and is priced at an excellent bargain. The bike has been lowered 2 inches and has a Stage 1 kit installed. It shows well and books tremendously well so long as it isn't beaten up at all. If this Street Glide checks out service-wise and meets your requirements, it could be a decent option to consider.
Map location based on Postal Code on original KIJIJI listing. Contact seller here for confirmation:
Fred's Overall Rating Score. For more info on our scoring, check out our GLOSSARY.