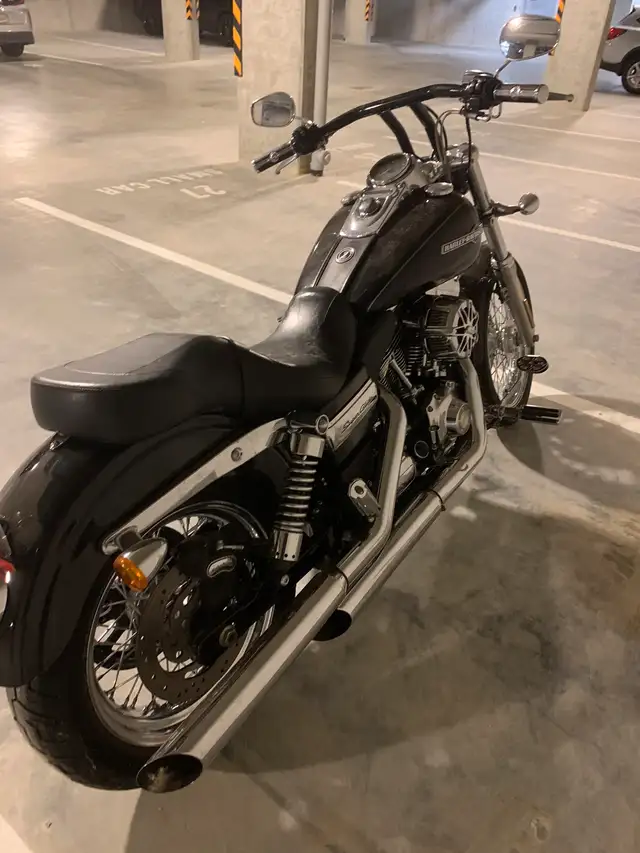 All scores are out of 5 maximum. For more information check out our GLOSSARY.
This 2013 Harley Davidson Dyna Superglide with 41k kilometers and a 1550cc engine. It appears to be in good condition, with custom pedals and grips as the only non-factory modifications. Overall a decent option at a fair price if it fits what you're after.
Map location based on Postal Code on original KIJIJI listing. Contact seller here for confirmation:
Fred's Overall Rating Score. For more info on our scoring, check out our GLOSSARY.