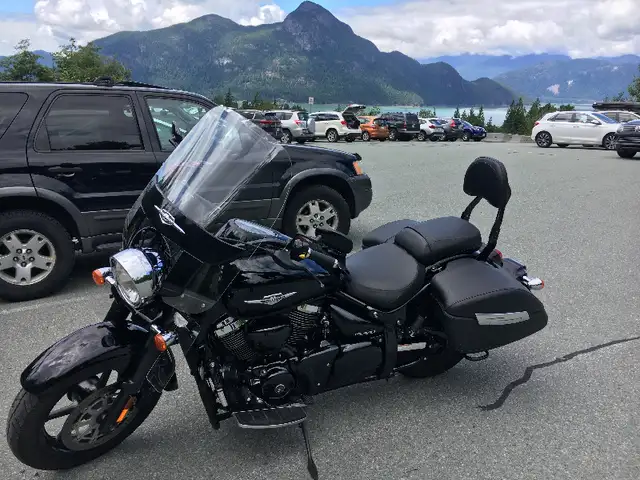 All scores are out of 5 maximum. For more information check out our GLOSSARY.
This 2013 Suzuki Boulevard C90T looks fantastic in the photos provided with a blacked-out design. It does have higher mileage at 44,000 kilometers. A thorough inspection would be advised to ascertain the condition of the bike. If it checks out mechanically and suits your needs, it might be worth considering. Remember to also check if the price is in line with the mileage and condition.
Map location based on Postal Code on original KIJIJI listing. Contact seller here for confirmation:
Fred's Overall Rating Score. For more info on our scoring, check out our GLOSSARY.