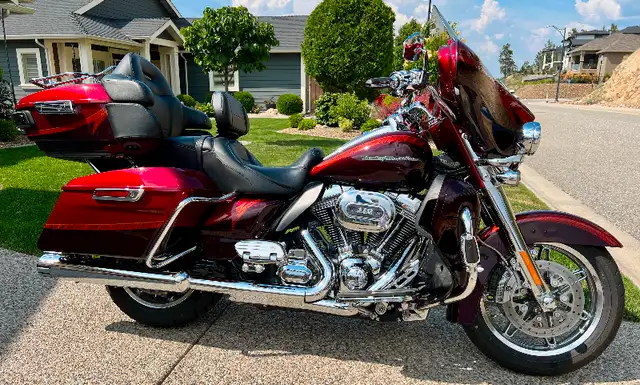 All scores are out of 5 maximum. For more information check out our GLOSSARY.
This 2014 Harley Davidson CVO Ultra Limited has clocked 24,000 kilometers and appears to be well-cared for by an enthusiast owner. The bike is equipped with a powerful 110 Cubic Inch Screaming Eagle engine and features a burgundy/maroon paint job. The motorcycle is fully loaded and includes custom upgrades such as Fullsac Performance Touring DX headpipes with CVO Touring high flow Power Cores. CVO custom luggage is also included in the sale. Despite the seller's confident description, a personal inspection is recommended to ensure the bike's condition matches its description.
Map location based on Postal Code on original KIJIJI listing. Contact seller here for confirmation:
Fred's Overall Rating Score. For more info on our scoring, check out our GLOSSARY.