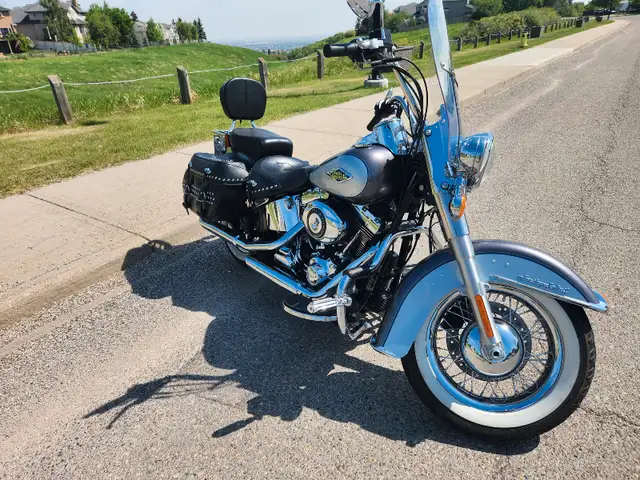 All scores are out of 5 maximum. For more information check out our GLOSSARY.
This 2014 Harley Davidson Heritage Softail is available with 18,200 kilometers on the odometer and appears to be in showroom condition from the photos provided. The bike features studded saddlebags and a backrest with a luggage rack. The seller noted recently replaced tires and battery. Before proceeding with the purchase, an in-person inspection is recommended to validate the claimed condition of the bike. This could be a great option if everything aligns with the description.
Map location based on Postal Code on original KIJIJI listing. Contact seller here for confirmation:
Fred's Overall Rating Score. For more info on our scoring, check out our GLOSSARY.