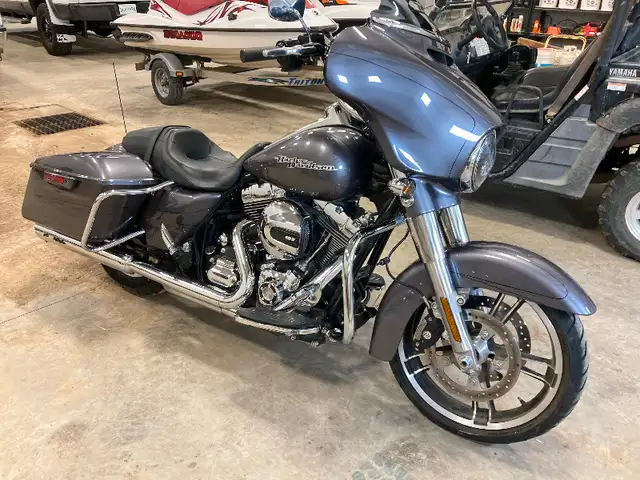 All scores are out of 5 maximum. For more information check out our GLOSSARY.
The 2014 Harley Davidson Street Glide Special listed here shows a very low mileage of just 8,500km. It seems to be in decent condition from the available photos, however, the seller provides scant information in the description. Potential buyers are strongly recommended to thoroughly inspect the bike to validate its condition and mileage, and to clarify any missing details with the seller.
Map location based on Postal Code on original KIJIJI listing. Contact seller here for confirmation:
Fred's Overall Rating Score. For more info on our scoring, check out our GLOSSARY.