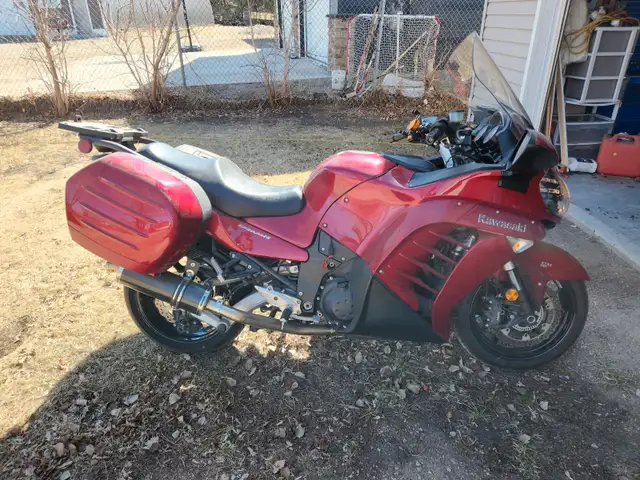 All scores are out of 5 maximum. For more information check out our GLOSSARY.
This 2014 Kawasaki Concours 14 has 14,980 kilometers on the odometer and appears to be well-maintained based on the photos provided. The bike has been upgraded with a new windshield and carbon fiber exhaust. The seller indicates that it's been largely unused in recent years due to having a convertible, but assures it's been regularly started and kept on a battery maintainer. The motorcycle has also been stored indoors and boasts nearly new tires. It's always advised to personally inspect the bike to verify the described condition, but this might be a great find for those interested in a rarely used Kawasaki Concours 14.
Map location based on Postal Code on original KIJIJI listing. Contact seller here for confirmation:
Fred's Overall Rating Score. For more info on our scoring, check out our GLOSSARY.