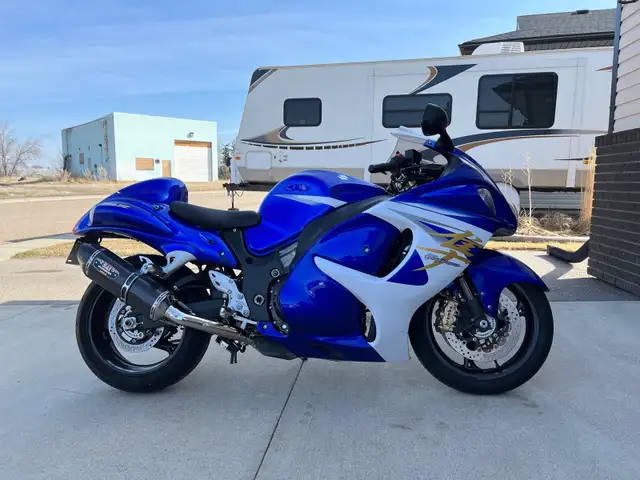 All scores are out of 5 maximum. For more information check out our GLOSSARY.
This 2014 Kawasaki GSX1300 Hayabusa might catch your interest with its range of features. The bike, showing signs of regular use with a reported scratch on the tank in the photos provided, is equipped with Brembo brakes, ABS, and several power modes. The seller claims the bike is fit for both around town and long-distance touring, also noting that the front and rear tires were replaced 2,000 km ago and the maintenance is up to date. Additional features include a Givi detachable tour pack, Yoshimura exhaust, heated grips, a double bubble windscreen, tail tidy, and Heli bars. As with any higher mileage used bike, potential buyers should inspect the bike in person to verify these claims and ensure it aligns with their expectations.
Map location based on Postal Code on original KIJIJI listing. Contact seller here for confirmation:
Fred's Overall Rating Score. For more info on our scoring, check out our GLOSSARY.