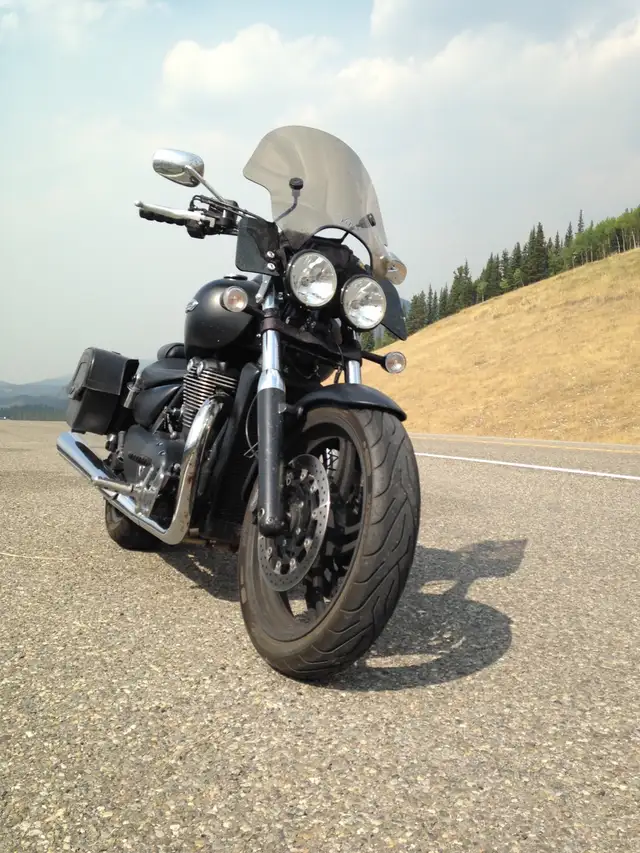 All scores are out of 5 maximum. For more information check out our GLOSSARY.
This 2014 Triumph Thunderbird Storm 1700, sporting a matte black finish, has 38,500 kilometers according to the seller. It is equipped with ABS and comes with a single rider saddle as well as a two-up Triumph seat and backrest. Based on the pictures in the listing, the motorcycle appears to be in good condition. Potential buyers should inspect the bike in person to confirm its condition and ensure it matches their needs and expectations.
Map location based on Postal Code on original KIJIJI listing. Contact seller here for confirmation:
Fred's Overall Rating Score. For more info on our scoring, check out our GLOSSARY.