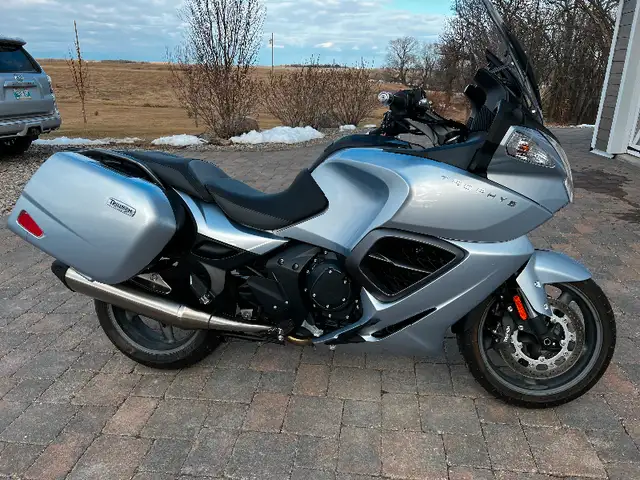 All scores are out of 5 maximum. For more information check out our GLOSSARY.
This 2014 Triumph Trophy SE ABS sports touring motorcycle appears to be in excellent shape from the photos. The bike comes equipped with a stereo, adjustable windshield, cruise control, and hand warmers for added comfort during cooler rides. As with any used motorcycle, it's a good idea to ask the seller about maintenance history and any other relevant details before making a decision. If this Triumph Trophy SE ABS checks out service-wise and meets your requirements, it could be a great option to consider.
Map location based on Postal Code on original KIJIJI listing. Contact seller here for confirmation:
Fred's Overall Rating Score. For more info on our scoring, check out our GLOSSARY.