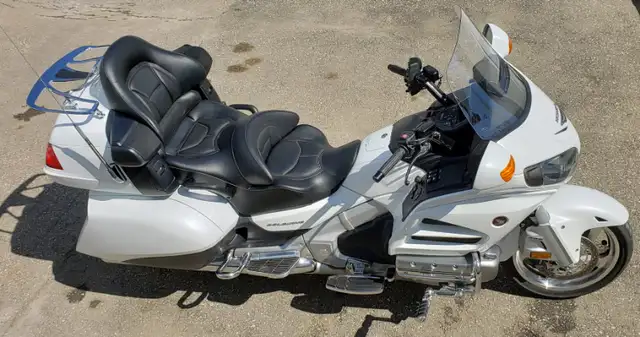 All scores are out of 5 maximum. For more information check out our GLOSSARY.
This 2015 Honda GL1800AL Goldwing is a one-owner bike that looks to be in excellent condition from the photos, boasting 28,165 kilometers on the odometer. It's been equipped with numerous upgrades including a K&N air filter, heal-toe shifter with floorboards, a Gorilla alarm system, updated GPS, and more, all while claiming to be winter stored indoors. It's noteworthy that the seller is firm on their price and won't entertain lower offers which may indicate that they aren't the easiest to work with or talk to. As always, an inspection is recommended to verify the bike's condition.
Map location based on Postal Code on original KIJIJI listing. Contact seller here for confirmation:
Fred's Overall Rating Score. For more info on our scoring, check out our GLOSSARY.