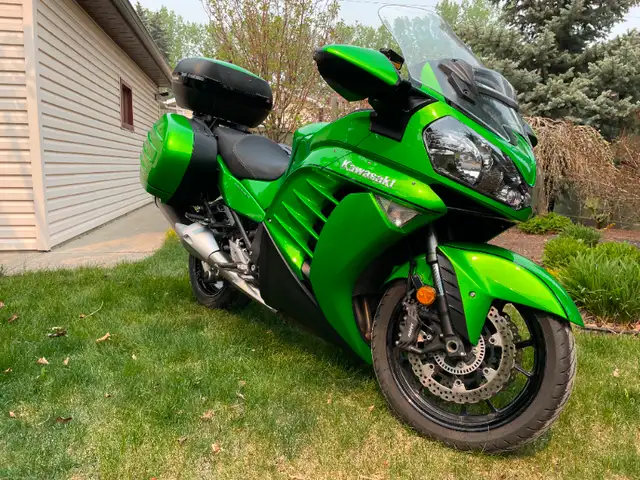 All scores are out of 5 maximum. For more information check out our GLOSSARY.
This 2015 Kawasaki Concours 14 is painted in an eye-catching Candy Lime Green and looks to be in good condition from the photos. With 33,404 kilometers on the odometer, it has seen moderate use. The Concours 14 is a sport-touring motorcycle based on the engine from the Ninja ZX-14, offering excellent performance and comfort.
The bike features electrically adjustable windshield, heated grips, ABS, keyless ignition, traction control, and shaft drive. Additionally, the bike comes with a few extras like a Givi 47-litre top case with integrated lights, throttle lock cruise control, and saddlebag liners. As with any used motorcycle, a mechanical check is recommended to ensure everything is in good working order.
Map location based on Postal Code on original KIJIJI listing. Contact seller here for confirmation:
Fred's Overall Rating Score. For more info on our scoring, check out our GLOSSARY.