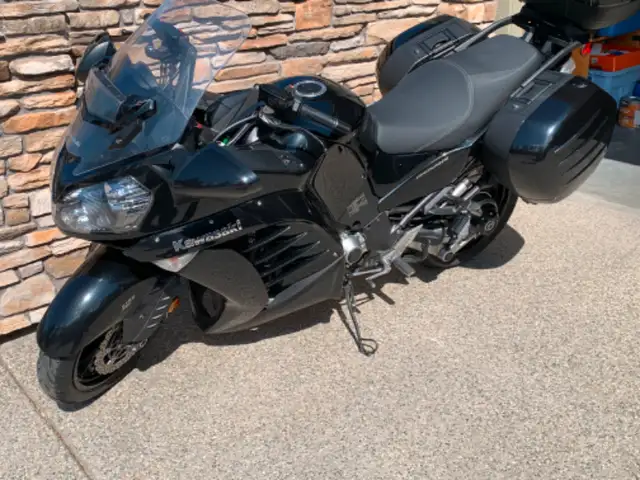 All scores are out of 5 maximum. For more information check out our GLOSSARY.
This 2015 Kawasaki Concours 1400 appears to be in excellent condition from the photos provided, with no scratches or blemishes noted. The seller claims to have waxed the bike twice yearly and stored it in a garage. It comes with new tires, a 2-year-old battery, heated grips, anti-lock brakes, and an upgraded headlight. As always, it's a good idea to ask the seller about maintenance history and any other details before making a decision. If it checks out service-wise and meets your requirements, this Kawasaki Concours 1400 is an excellent option to consider.
Map location based on Postal Code on original KIJIJI listing. Contact seller here for confirmation:
Fred's Overall Rating Score. For more info on our scoring, check out our GLOSSARY.