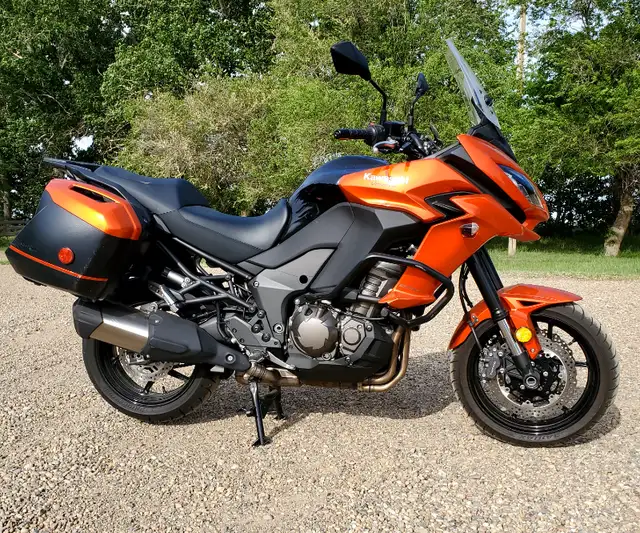 All scores are out of 5 maximum. For more information check out our GLOSSARY.
This 2015 Kawasaki Versys 1000 shows an ultra-low 1,341 km on the odometer and is mechanically described as "like new" by the seller. However, there are some cosmetic issues due to the bike having been "parked" on its side in a parking lot, resulting in scratches. If cosmetics are not a top priority for you and the bike checks out mechanically, this could be a superb low-mileage choice. Just bear in mind to verify the extent of the scratches and if there are any associated issues due to the bike being laid on its side.
Map location based on Postal Code on original KIJIJI listing. Contact seller here for confirmation:
Fred's Overall Rating Score. For more info on our scoring, check out our GLOSSARY.