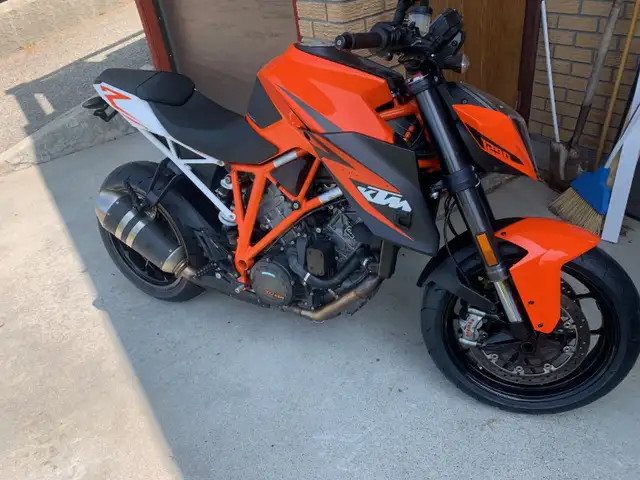 All scores are out of 5 maximum. For more information check out our GLOSSARY.
The 2015 KTM Super Duke R is showing fair mileage at 22,251 kilometers on the odometer. The seller notes that the brakes, clutch, and radiator fluid were all changed in 2022, along with a valve inspection confirming that all valves are in specification. The bike comes with brand new tires (the stickers are still on them), indicating that it's ready for the road. It also has a clean title, with no reports of crashes or tip overs. If this ride checks out mechanically and meets your requirements, it could be a great option to consider.
Map location based on Postal Code on original KIJIJI listing. Contact seller here for confirmation:
Fred's Overall Rating Score. For more info on our scoring, check out our GLOSSARY.