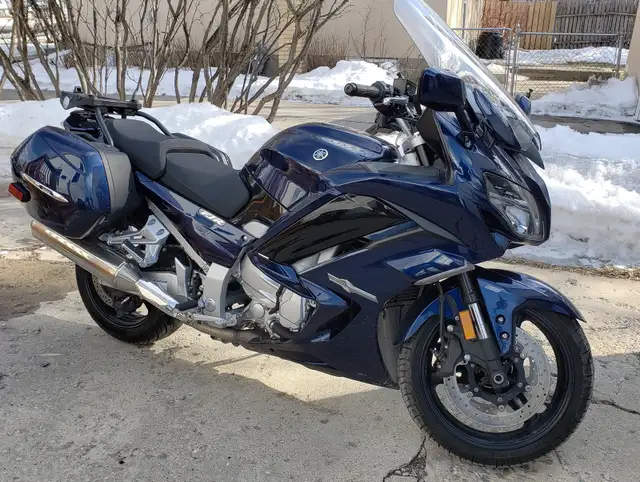 All scores are out of 5 maximum. For more information check out our GLOSSARY.
This 2016 Yamaha FJR 1300 appears to be in great shape from the photos. It features ABS, electronic suspension and includes a GIVI trunk, cover as well as an upgraded mounting bracket. The owner notes that they have maintenance records which is great considering the miles are getting to be on the high side. Still, this ride is priced appropraitely and a fair option to consider if everything checks out mechanically.
Map location based on Postal Code on original KIJIJI listing. Contact seller here for confirmation:
Fred's Overall Rating Score. For more info on our scoring, check out our GLOSSARY.