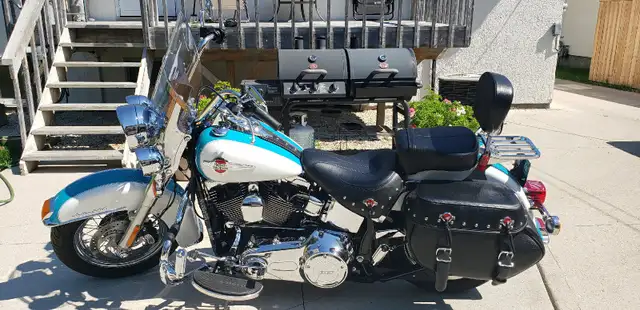 All scores are out of 5 maximum. For more information check out our GLOSSARY.
This 2017 Harley Davidson Heritage Classic might not be the best deal in Canada, but it is still priced fair for what it is. Featuring cruise, engine guard, luggage rack, highway pegs and passenger pegs. I personally love the retro paint scheme. Mileage is fair. It is worth a look if it fits what you're after.
Map location based on Postal Code on original KIJIJI listing. Contact seller here for confirmation:
Fred's Overall Rating Score. For more info on our scoring, check out our GLOSSARY.