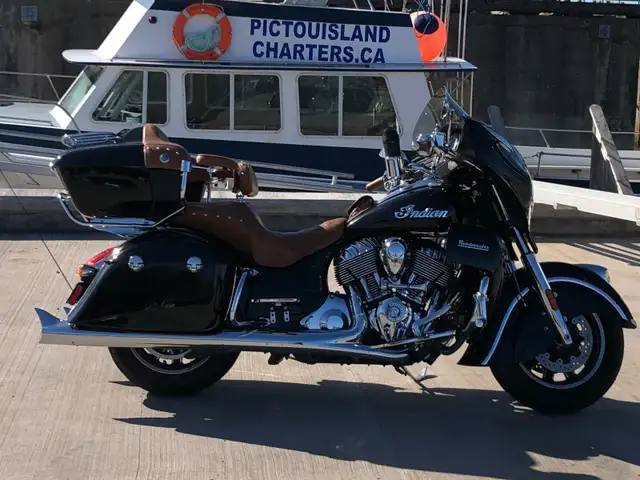 All scores are out of 5 maximum. For more information check out our GLOSSARY.
This 2016 Indian Chief Roadmaster with mileage at 58,052km, appears to be in good condition from the photos in the listing. The seller claims several installed options, including a Thunderstroke stage one slip-on muffler's kit with shark fin tips, a stage one air intake kit, and 111 stage two performance cams. Additional features such as passenger armrest, driver's backrest, an air horn, and a gel implant in the driver's seat are also noted. Three different windshields are mentioned: a stock one, a touring one, and a Klock Werks tinted flip one, which is noted to be power adjustable. As with any used bike, especially one with higher mileage, a thorough inspection is always recommended to confirm these details and to ensure it meets your expectations.
Map location based on Postal Code on original KIJIJI listing. Contact seller here for confirmation:
Fred's Overall Rating Score. For more info on our scoring, check out our GLOSSARY.