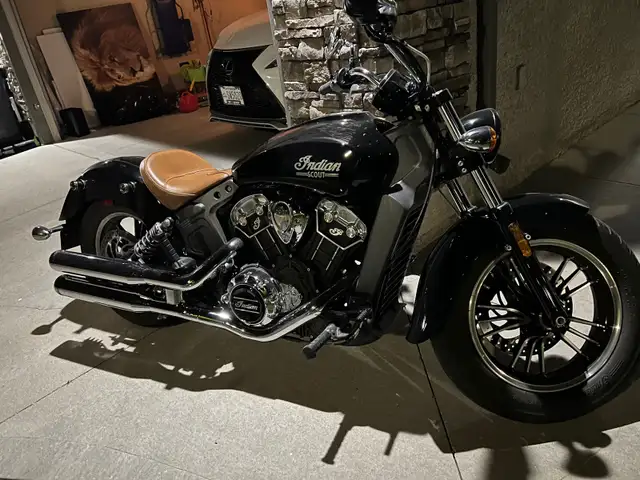 All scores are out of 5 maximum. For more information check out our GLOSSARY.
This 2017 Indian Scout is equipped with a liquid-cooled, 1133cc V-twin engine and has a six-speed transmission. It has low mileage for its age, with only 12,000 kilometers on the clock. The seller reports that the bike is in excellent condition, with a clean title and no history of accidents. Upgrades include an LED headlamp and Reinhart slip-on exhaust. The rear tire is recently replaced and the oil was changed in July 2023. The seller does come across as though they may be tough to deal with, and definitely could use some help selling given that the bike is photographed in complete darkness. That said, based on the information and photos provided, this motorcycle could be a worthy consideration for those seeking a mid-sized cruiser. A personal inspection is always recommended.
Map location based on Postal Code on original KIJIJI listing. Contact seller here for confirmation:
Fred's Overall Rating Score. For more info on our scoring, check out our GLOSSARY.