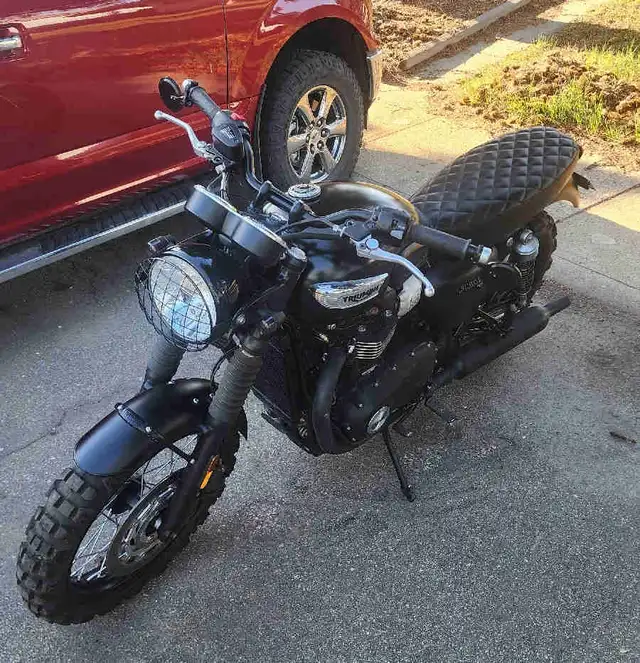 All scores are out of 5 maximum. For more information check out our GLOSSARY.
This 2017 Triumph T100 Black, which appears to be in good shape based on the seller's pictures, has a notably low 4900 kilometers. The seller claims that they've recently spent $800 on maintenance, which includes a new battery, plugs, oil, and ignition coil. The seller is willing to include a helmet, gloves, and a jacket in the sale. The motorcycle has been in storage for 2 years, so prospective buyers should ensure to perform a thorough inspection to verify the claimed condition and recent servicing. It's also advisable to look into any potential issues that might have arisen due to the period of storage such as tire rot.
Map location based on Postal Code on original KIJIJI listing. Contact seller here for confirmation:
Fred's Overall Rating Score. For more info on our scoring, check out our GLOSSARY.