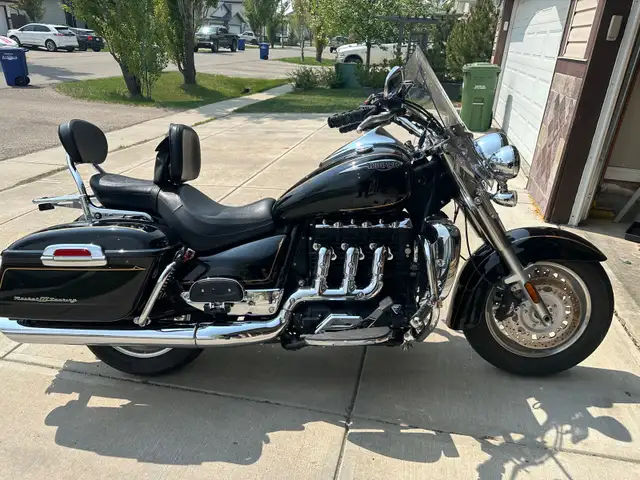 All scores are out of 5 maximum. For more information check out our GLOSSARY.
The 2017 Triumph Rocket 3 Touring motorcycle is shown in the photos to be in great condition. With 30,500 kilometers on the odometer, the seller claims meticulous care of the bike, including regular changes of full synthetic oil every 5,000 kilometers. If the maintenance records and mechanical condition check out, this bike could be an excellent option for a powerful touring motorcycle.
Map location based on Postal Code on original KIJIJI listing. Contact seller here for confirmation:
Fred's Overall Rating Score. For more info on our scoring, check out our GLOSSARY.