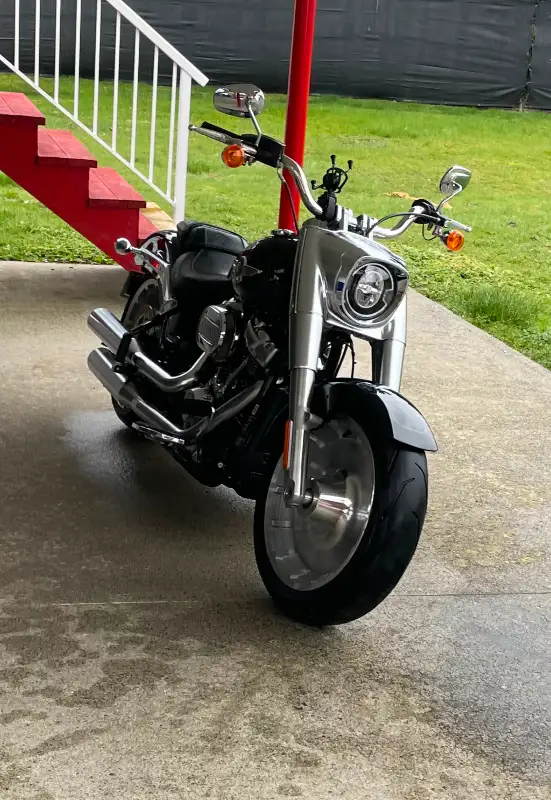 All scores are out of 5 maximum. For more information check out our GLOSSARY.
This 2018 Harley Davidson Fat Boy 114 is a nearly untouched example with only 4,000 kilometers clocked on its potent 114ci engine. The seller describes the bike as being in mint condition and completely stock. As always, even with such low mileage and the seller's assertion of 'mint' condition, a personal inspection is highly recommended to verify the bike's condition. This could be a fantastic opportunity for someone looking for a lightly used, powerful cruiser.
Map location based on Postal Code on original KIJIJI listing. Contact seller here for confirmation:
Fred's Overall Rating Score. For more info on our scoring, check out our GLOSSARY.