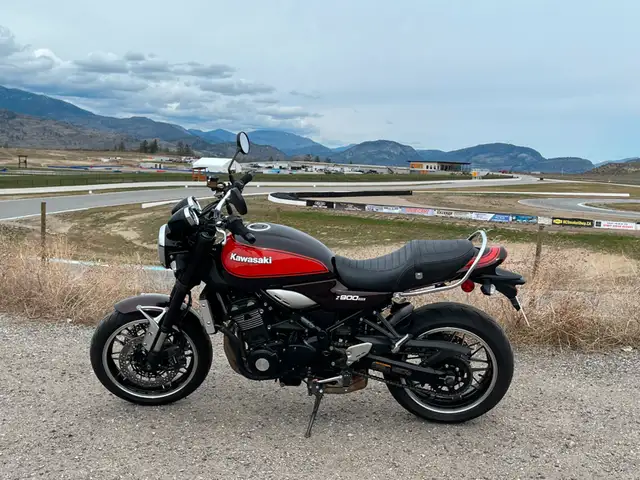 All scores are out of 5 maximum. For more information check out our GLOSSARY.
This 2018 Kawasaki Z900 RS seems to be in a good condition based on the photos in the listing. With its unique brown & orange color scheme and a mileage of 15,500km, the bike also comes with a few additions such as a front fender extension and a rear seat handle. The seller notes recent service and good tires, indicating regular maintenance. However, as with any used bike, a potential buyer should inspect the bike in person to confirm these details and ensure it meets their needs and expectations.
Map location based on Postal Code on original KIJIJI listing. Contact seller here for confirmation:
Fred's Overall Rating Score. For more info on our scoring, check out our GLOSSARY.