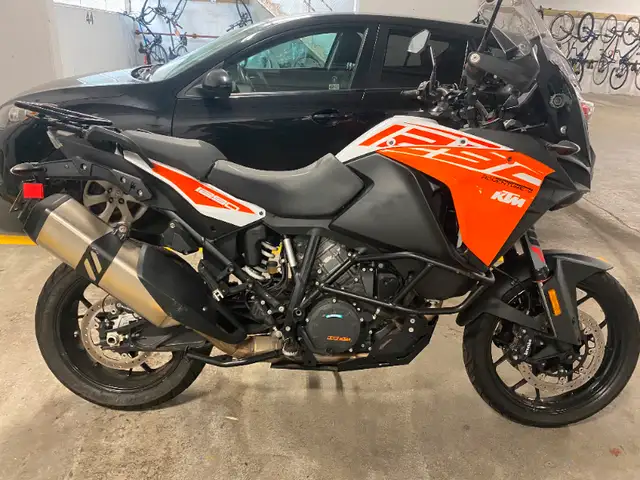 All scores are out of 5 maximum. For more information check out our GLOSSARY.
This 2018 KTM Super Adventure S, with 19,500 kilometers on the odometer, is equipped with a full tech package that includes cruise control and all ride modes. Additionally, the bike comes with Alt Rider skid plate and crash bars, suggesting it's outfitted for some serious riding. Provided this motorcycle meets your requirements and checks out mechanically, it could be an excellent choice, especially if you're looking for a bike that's ready for more rugged adventures. Update - June 14th - Price drop of $500
Map location based on Postal Code on original KIJIJI listing. Contact seller here for confirmation:
Fred's Overall Rating Score. For more info on our scoring, check out our GLOSSARY.