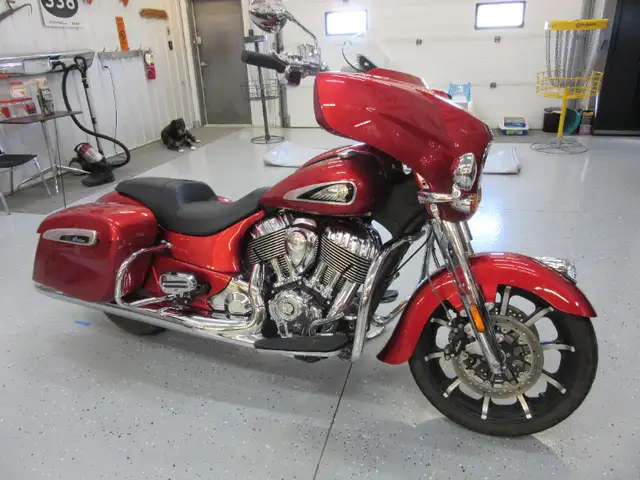 All scores are out of 5 maximum. For more information check out our GLOSSARY.
The 2019 Indian Chieftain Limited listed here has been ridden for 15,633 kilometers. It appears to be well-equipped, boasting features like passenger floorboards, running lights, wind deflectors, and mid-rise handlebars that are yet to be installed. The seller claims it's in excellent condition and it has a new safety check. However, the listing only includes one photo, so it would be prudent to request additional photos or, ideally, inspect the motorcycle in person to confirm its condition. Always ensure the bike lives up to its description before making a final decision.
Map location based on Postal Code on original KIJIJI listing. Contact seller here for confirmation:
Fred's Overall Rating Score. For more info on our scoring, check out our GLOSSARY.