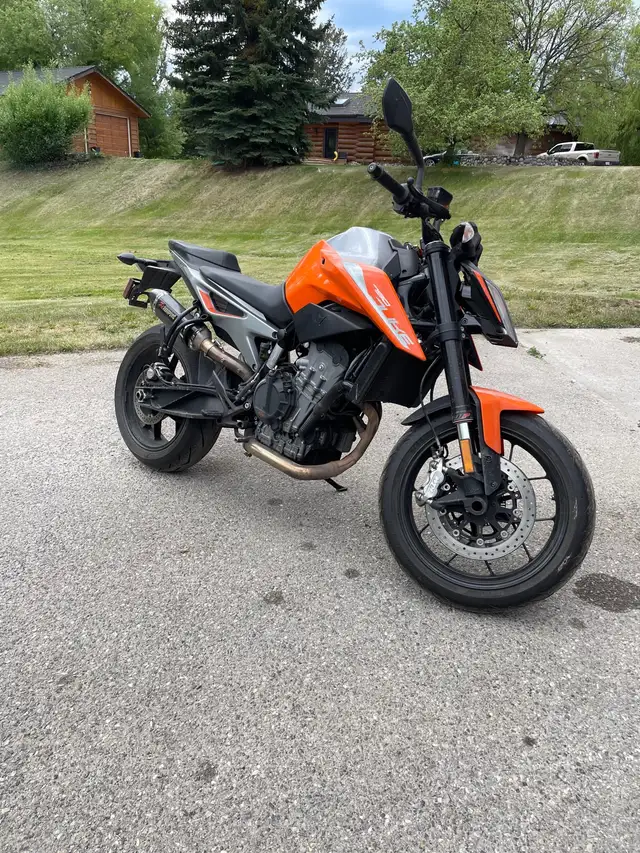 All scores are out of 5 maximum. For more information check out our GLOSSARY.
This 2019 KTM Duke 790 is listed with lower mileage clocking in at 10,890 kilometers on the odometer. Notably, it features a decat exhaust and an Akra can with a removable DB killer, and it also comes with the stock exhaust. The tires are Pirelli Rosso Corsas that are only one season old. If this bike aligns with your requirements and passes any necessary checks for mechanical soundness, it might be a great consideration, especially if you're seeking a bike with some upgraded features.
Map location based on Postal Code on original KIJIJI listing. Contact seller here for confirmation:
Fred's Overall Rating Score. For more info on our scoring, check out our GLOSSARY.