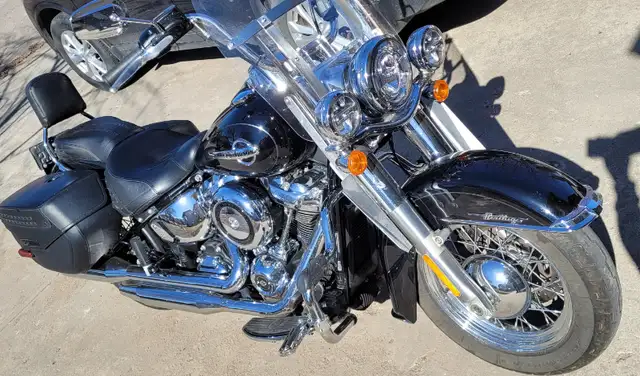 All scores are out of 5 maximum. For more information check out our GLOSSARY.
This 2020 Harley Davidson Heritage model is being sold by the original owner and appears to be in good shape overall. The finish is vivid black and it features saddlebags and crash bars. It has been ridden for 23,700 kilometers and is powered by a 107ci engine and is ABS equipped. While the description is brief, the fact that it's being sold by the first owner and seems to have some upgraded features is a positive sign. A personal inspection would be beneficial to confirm the condition and performance of the bike.
Map location based on Postal Code on original KIJIJI listing. Contact seller here for confirmation:
Fred's Overall Rating Score. For more info on our scoring, check out our GLOSSARY.