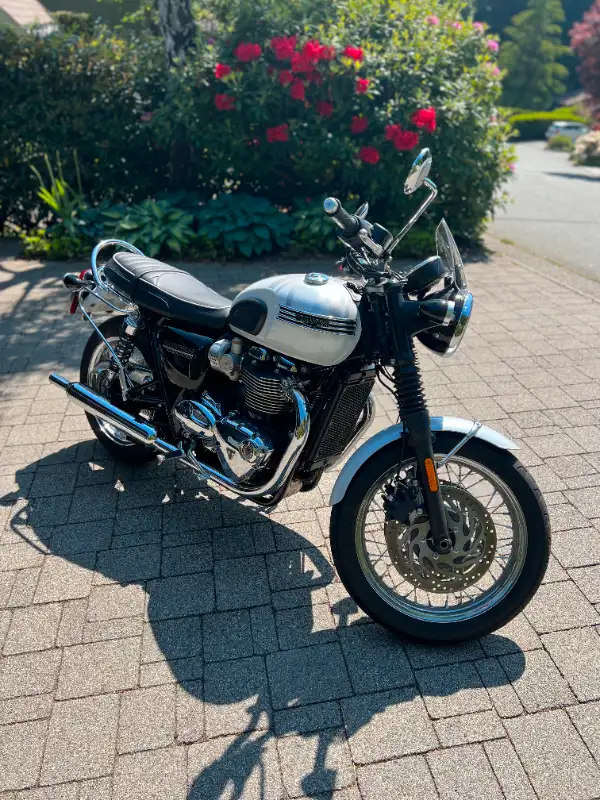 All scores are out of 5 maximum. For more information check out our GLOSSARY.
This 2020 Triumph Bonneville T120 appears to be in great condition from the pictures in the listing with a notably low mileage of 2,400km. The bike features the Diamond Edition package, boasting custom tank design, colour-matched fenders, additional chrome engine parts, and heated grips. The seller also notes the inclusion of a stubby windshield, British Customs seat, as well as classic Triumph leather and waxed cotton panniers and a tank bag with rain covers. Even with the seller's claim of these unique additions and the bike's pristine condition, potential buyers are recommended to inspect the bike to confirm if it aligns with their preferences and expectations.
Map location based on Postal Code on original KIJIJI listing. Contact seller here for confirmation:
Fred's Overall Rating Score. For more info on our scoring, check out our GLOSSARY.