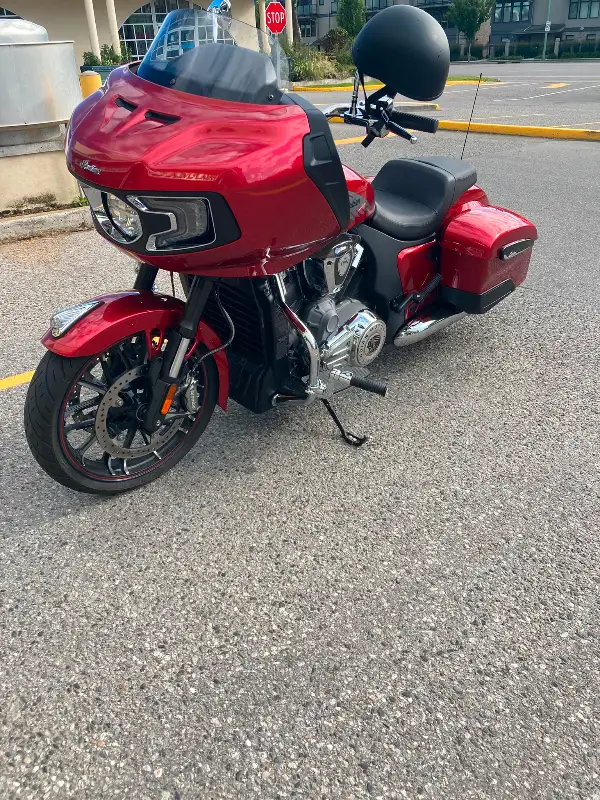 All scores are out of 5 maximum. For more information check out our GLOSSARY.
This 2021 Indian Challenger Ltd. has low mileage at 6428 km and appears to be well-maintained with no signs of drops. The bike comes with added features such as mid-rise bars, heated grips, Indian-branded Pinnacle mirrors, Indian-branded highway pegs, backrest and luggage rack by Siouxide Choppers. The seller is also including an Indian bike cover. Worth a look if you're considering buying new but would like to save a few thousand over buying at a dealer.
Map location based on Postal Code on original KIJIJI listing. Contact seller here for confirmation:
Fred's Overall Rating Score. For more info on our scoring, check out our GLOSSARY.